When I was about 10 I really wanted one of these
And these
But settled for these
Now, I've put away childish things, and I've got one of these
(although I do still fancy a Space Hopper)
The FITBIT that grown-up gadget that makes us all feel guilty for sitting down for 10 minutes with a cup of tea and a digestive. Or if you have one like mine, (the Charge) brings out your inner hypochondriac, as you regularly check your resting heart rate, just in case you should be calling NHS 24.
Which leaves us all trying to figure out how to cram 10,000 steps into our daily lives (which, according to the Daily Mail, will mean we will live well till you're 127, or something like that).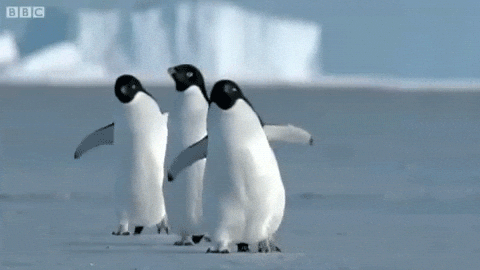 10,000 Steps
Rolls off the tongue, right, but not so easy to do when you realise that means walking for around
1 HOUR AND 40 MINUTES (most people do around 100 steps per minute) EVERY DAY.
Frankly, I don't know anyone with a spare 100 minutes in their day.
Fret ye not, I've cunningly discovered that, without much beyond regular trips to the kettle, the biscuit tin, and the local shops twice a day (yes twice I always forget something) and a few minutes of floor-pacing, I clock up about 3,000 steps. Admittedly I'm a bit of a fidget but I'd wager most people, even those stuck in front of a screen for hours every day, will walk at least 2,000 steps – hey we've all got to go to the toilet, buy and prepare food, walk to the car, bus, bed. That leaves us with about 7-8,000 steps – which is getting a bit more manageable.
So here are some sneaky tips to clock up those pesky 10,000 steps…
Don't Miss A Step
Put on your Fit Bit the SECOND you wake up so you every possible step is measured.
In fact if you're prone to a middle of the night Trump-esque Toilet Trip (where, I'd hazard a guess, The Donald comes up with his most inspired He's a Very Very Very Bad Man tweets) then grab your FITBIT and shake it about a bit it as you trot to the toilet, and you'll start the day with a few steps under your belt.
Go for A Morning Walk
If you're a MORNING PERSON shove on your trainers while you are STILL IN BED and get out for a walk before you can find a reason not to. Mornings are the BEST time for a walk – it lets you drift gently into the day ahead as you witness the world coming to life.
If you can't decide which direction to go just head towards the sun (don't forget to turn back though or you could end up in the North Sea). Pick up some milk, a newspaper and fresh rolls on your journey and you'll have clocked up 3,000 steps before breakfast.
Go for a Wine Walk
Team up with a friend for a walk after work …and you have my permission to have a glass of wine or two, after a couple of thousand steps.
Stop Multi-tasking
No more ordering a home delivery curry while you lie couch-surfing.
Line up a good Netflix movie, phone in your order, walk to collect it, press play..then lie on the couch.
Don't gather up armloads of clothes + toys + shoes + replacement ink cartridges + shopping bags and take the stairs in a one single, mule-like trip. A couple of trips will be less stress-y.
If you find it really hard to be this inefficient tell yourself that you ARE multitasking – you're TOVING – tidying and moving at the same time (yes I did just make that up)
Embrace Walking Opportunities (I know I'm starting to sound like a twat)
Basically, walk whenever you can.
Get off the bus a couple of stops early.
Walk instead of driving, to the train station.
If you need stamps don't wait until you'll next pass post office go now, yes right now. Ditto the bank or the shop, if a lightbulb has just gone phut.
Embrace Stair Climbing Opportunities (ok I am a twat).
Whenever you see a stair CLIMB IT – at home, in work, Debenhams, The Spanish Steps.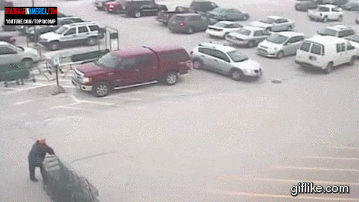 Park for walking not convenience.
Give yourself a break – don't drive round and round a car park stressing as you look for a space near the shop – choose to park at the back of the car park and clock up another couple of hundred steps.
Take Another Trip Down the Aisle
In the supermarket, when you've got all your shopping loaded in the trolley take one more lap of the aisles. It'll clock up another few hundred steps and you'll remember that thing you've forgotten you needed.
Become a Trolley Dolly
Shopping Trolleys are not just for grannies.
Get your hand on a shopping trolley (rather on trend these days – Louis Vuitton does one for £14,000) and shop locally for the heavy stuff you'd normally reserve for a car shop.
Tune In Walk Out
If you find walking boring – listen to music or podcast to pass the time.
Don't press Send
Walk over to a colleague and talk (Yes actually TALK, to a real PERSON ) through what you were about to say in that email
Get a dog
Then walk it.
THE END
Don't miss a trick…you can also find me on…
Twitter @MidlifeSmarts
Facebook https://www.facebook.com/MidlifeSmarts
Pinterest https://www.pinterest.co.uk/midlifesmarts
[jetpack_subscription_form title="Get Regular Updates" subscribe_text="Pop your email in to join the gang & I'll drop you a line when a new post goes live" subscribe_button="Sign Me Up"]