4 MINUTE READ
A few weeks ago I had just finished a big work project and there was nothing particularly pressing in my life for the next few days – apart from my P11D (it's a horrible tax form for self-employed people that involves mileage for the last year, petty cash stuff and generally hard sums)…so I ran away.
Well, I went to Majorca for three nights…
ON MY OWN!!!
It was a totally impulsive decision.
One minute I was staring at a spreadsheet and the next I was pressing Confirm Booking on Jet2.
I was flying the next day, which got me thinking…What about my hair, nails, eyebrows, that surplus 7lbs, packing and ermmm..
Where will I stay!!!!
PALMA!
Of course. It's a city. It's lively. There's a Zara. And I won't get bored or feel like a weirdo because I'm traveling on my own.
So I got on to Hotels.com and Expedia and TripAdvisor and Lastminute and and and…and realised that the cost of the return flight (£72) had lulled me into thinking that it was a quiet time of year and accommodation would be aplenty BUT – it was school week and there was a major corporate bash on in Palma – and downright ropey looking hotels were way out of my budget.
I considered forgetting the whole thing and writing off the seventy quid, but then I remembered the P11D, so I expanded my search to
ANYWHERE IN MAJORCA.
After a few hours (seriously I think we all underrated travel agents, this shit takes ages) I spotted this really quirky looking hotel in Porto Cristo.
It looked like it hadn't changed since the 1950s. It had a little pool and a room with a balcony that overlooked a beach and a spa package which included a massage and a bottle of cava and a basket of fruit and breakfast and wifi all for £60 a night. Oh and a Salon (not a bar, but a big quiet Miss Marple type room, with really comfy chairs where people waft about reading and dozing).
So I booked.
Then I packed (have you been paying attention?) hand luggage
Then I thought where is Porto Cristo?
Turns out it's 60km from Palma airport – which got me thinking ermmm…how do I get there?
Back on to Mr McGoogle….so apparently it's impossible (I think it's illegal for the companies in Majorca) to book a bus transfer within 24 hours of your arrival, and a taxi would cost over 100 euros.
By this point, I was starting to stress, had screen brain and my legs needed shaving so I decided to go with the flow, man.
That's all very well, man, till you end up in Palma airport off a 6am flight (and just for the record that's getting up at 3am) and haven't a clue how to get to your hotel on the other side of the island.
So I got my efficient face on and asked the tourist desk, then the Jet2 people then the transfer people, then the taxi queue woman and ended up at the bus stop where, in my best Spanish accent (not Spanish mind you, just speaking loudly, adding a few As to the end of most words and adopting a slight lisp)..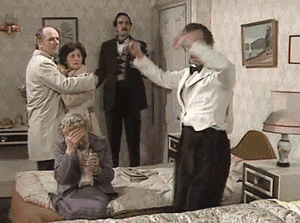 HOW-a DO I-a GET-a To PORTO-a CRISTO-a and a very helpful (and rather handsome) young man explained in excellent English, that you get the No 1 bus to Palma then the No 412 bus to Porto Cristo which would take about three hours.
THREE HOURS!
I looked at the taxi queue and thought…
I could just blow the budget and I'll be there in an hour, and then thought…
what's the rush, and then thought…
I could just go with this and then thought…
this could be FUN
And then suddenly…
I was 20 again!!
I won't bore you with the details of the three hour / two bus journey but it was a treat which involved a tasty filled roll, some crisps (I love Spanish crisps), a beer…a DIY mini manicure, while I passed through some of the interior of Majorca including, the town where Rafael
Nadal was born (and lives) and another town where strings of peppers, aubergines, and tomatoes hang outside shops, (which apparently are used to make Pa Amb Oli)…and getting a mint sweetie from a nice German couple.
The hotel was perfect – the Cava chilled, the fruit bowl impressive, the view stunning, the bed comfy and Porto Cristo was a delight –safe and friendly and not a rip off (my pet hate) with a beautiful quiet beach and a harbour full of twinkly, clinky, little boats and men who go out on them after dark and presumably bring back fish, which I ate, which was rather tasty.
I was planning to go on a trip to the (apparently famous) nearby Drach Caves but as I was about to set off I realised that I didn't fancy the idea of being underground in a hot sweaty cave for hours – so I took a glass bottom boat trip up the coast, which was a bit cheesey, but I loved it.
On my last night, I had a leisurely dinner in the Terranea Restaurant and watched the sun set over the harbour. When the waiter brought me with the bill he presented me a Limoncello – on the house.
And I didn't feel like a weirdo.
THE END
Don't miss a trick…you can also find me on…
Twitter @MidlifeSmarts
Facebook https://www.facebook.com/MidlifeSmarts
Pinterest https://www.pinterest.co.uk/midlifesmarts
[jetpack_subscription_form title="Get Regular Updates" subscribe_text="Pop your email in to join the gang & I'll drop you a line when a new post goes live" subscribe_button="Sign Me Up"]