5 Minute Read
Forget the economy, the last month or two has seen my Pizza, Prosecco and Victoria Sponge consumption on the rise …and, surprise, the scales aren't far behind

Time for some decisive action!
So, when I read The Juice Garden's One Day Cleanse (£22) questions…
Do I want to-
Reset some of my less healthy eating habits.
Kick start a healthy weight loss programme.
Naturally increase my energy levels.
Increase my sleep quality.
Improve my complexion and skin quality.
Start a healthier lifestyle, daily regime and way of thinking.
…I found myself shouting, YES. YES. YES. YES. YES. YES
So, what's a 24 hour JUICE Cleanse REALLY like…(clue it rhymes with bell and begins with H)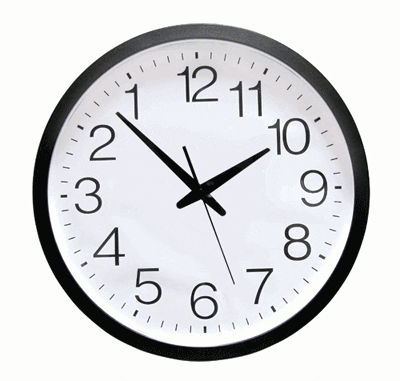 Here's how the 24 hours played out…
6.45am
Woke up motivated (and a wee bit hungry). As usual, I had a hot water with lemon juice & honey and made a To-Do List for the day, then like a true athlete, nay , Olympian, I donned some lycra and shadow boxed my way to The Juice Garden to pick up my order (you need to order 48 hours in advance – I guess it's a bit like getting hitched or signing up for Sky – you need a cooling off period before fully committing)
.
Once there The Juice Meister (who seemed a bit lethargic for someone who provides energy-giving juices…although I was quite early) tracked down my order and presented me with 3 HUGE bags packed containing 18 x 500ML bottles of juice – that's 9 litres of JUICE.
ME: Ermmm that seems like rather a lot of liquid
THE JUICE MEISTER: No it's fine. You just replace a meal with one JUICE.
ME (thinking) I know I am prone to snacking but I don't need 18 meal replacements
Then I spotted Monday. Tuesday Wednesday on the bags. Jeez – they'd put me down for a scary sounding 3-day Seasonal Cleanse.
Once I'd talked my way out of Detox Hell The JM gave 4 x 500ml litres of rather pleasantly coloured JUICES and told me to drink (slowly) one juice as a replacement for each meal, and if I was really hungry (I was) I could also have a light soup, salad, a herbal tea or some water (gee thanks). No tea. No coffee. No alcohol.
Jack Easy – right. Ermmmm no. Read on….
8.45am
By the time I arrived home– what with being stressed at the prospect of having to consume 9 litres of JUICE in one day, coupled with the 30 minutes walk and having to carry 2 litres of JUICE home – I was starving.
Would it be VERY wrong to have the soup for breakfast?
YES, it would be very wrong.
So I duly opened The House JUICE (Apple, Orange, Carrot, Beetroot, Ginger & Lime), which was a rather fetching deep purple and poured into a nice glass and took a tentative sip. Hmmm. Not exactly scrambled eggs on toast and a double espresso, but perfectly pleasant.
I managed to stretch it out for about 20 minutes while I did some work.
10.30am
I wasn't exactly feeling hungry … more sort of dissatisfied. Normally, I'd be on my second coffee and perhaps a biscuit.
I made a cup of mint tea – very poor substitute – and cracked on with some more work
11.28am
Craving a nice George Clooney Nespresso
Starting to get a headache.
11.50am
Feeling hungry. Poured half a bottle of Pear-Minted (Pear, Mint & Pineapple) into another glass and sipped…nice-ish I suppose. Quite minty.
Head Thumping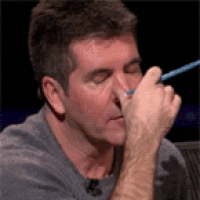 12.30pm
Walked to the Post Office then continued walking as it was taking my mind off food. Ended up in Marks & Spencer to buy tomorrow's breakfast – nothing like planning ahead – drooled over the deli counter and sniffed the bakery area
1.30pm
Home. Finished off old MINTY drawers
2.02pm
Suddenly I was EXHAUSTED – like I'd been stuck down with a bad case of Bird Flu or someone had just hit me with a cattle prod (eh!).
Headache. Getting. Worse.
2.23pm
SOOOOOOUP
Had half a pot of Tomato and Basil soup which was tasty but decidedly unsatisfying, then tried to do some more work.
My concentration was shot. I starting to feel like an oxygen-starved mountaineer ascending Everest or a deep-sea diver with the bends…ok exaggerating a bit but I was beyond tired.
How was I going to get through the next 18 hours!!
2.31pm
Remembered I had a voucher for a massage friends had given me for my birthday. Booked for later
3.23pm
Had to lie down on the office floor (just as well I work from home)
3.39pm
Back in front of the Mac. Re-read the same email 3 times and still couldn't make sense of it…and I'd written it.
4.05pm
Opened the Afternoon JUICE or was it the Dinner one (I was losing track) Black Lemonade (Activated Charcoal – yikes, Apple, Lemon & Mint) – which was a rather murky black. I had a sip. It wasn't awful. It was just MORE JUICE and I really had enough liquid inside me to las a week. I could only manage 1/3 of it.
5.30pm
Massage. Bliss. I zoned out and forgot about my headache and solid food until I remembered that I'd forgotten to feed the parking meter.
Jeez – where was my brain.
I spent the last 20 minutes of the massage wondering if the masseur would mind awfully if I wrapped a towel around me and ran out to the street to feed the meter…but I couldn't seem to form the words.
6.41pm
Home (without a parking ticket – the Juice Gods were on my side). Feeling hungry. Opened the final JUICE, Sweet & Melo (Watermelon, Mint, Lime & Strawberry) – and sipped….
blurggg
It wasn't unpleasant, in fact in other circumstances it'd be a lovely refreshing JUICE – but a lovely refreshing JUICE was about the last thing in the world I wanted. Managed about a 1/4 of it. Watched a CSI re-run but couldn't follow the plot.

7.38pm
Went to bed. Head thumping. Googled…Can you Die of a Coffee Headache
Read. Groaned Dozed.
9ish
Zzzzzzzzzzz- slept like a baby
6.45am
GOOD MORNIN'
Headache gone
I looked in the mirror…
Did my eyes look brighter. YES
Tummy flatter. YES
Skin more luminescent-esque-ish (or whatever that word is). YES
I put on my specs.
Hot damn, I needed a coffee – although, weirdly enough, I wasn't particularly hungry.
An hour or so later I slowly and lovingly made breakfast yogurt and thinly sliced strawberries and a sprinkle of granola …which truly was the most delicious thing I've ever eaten
The Good Bits
I wasn't actually particularly hungry – except at mealtimes – and that passed in 10 minutes
I felt great for the next few days
Slept well
My eyes did actually look brighter and I felt lighter
The challenge of doing it
Lost a pound or so
Breakfast and tuning into how good food tasted when it was over
The Bad Bits
I realised what a coffee addict I am (normally I have 2 or 3 coffees and 1 tea each day)
Felt Grumpy: Food = Happiness
Bored
I missed eating – actual physical eating
Exhausted
Spaced Out/No concentration
Headache from Hell
Fancy trying it? Here are some tips…
Try and reduce tea and coffee intake a few days before to make the withdrawal less acute
Get some wildly interesting herbal teas (does Gin and Tonic exist?)
Try and choose a sunny day (it rained all day for me) so you can at least enjoy a walk
Be realistic – start with 1 day cleanse and if you don't DIE you could try something more intensive
If you feel really ill or faint STOP and eat something
Maybe do with a friend so you can commiserate and cry together
Ideally, avoid a work-day and don't plan to do anything strenuous – it's exhausting (or maybe I'm just a JUICE WUSS)
Try and fit in a treat – a massage, nails, a swim, sauna – something that will take your mind off JUICE!
Stock up on Nurofen
THE END
Don't miss a trick…you can also find me on…
Twitter @MidlifeSmarts
Facebook https://www.facebook.com/MidlifeSmarts
Pinterest https://www.pinterest.co.uk/midlifesmarts
[jetpack_subscription_form title="Get Regular Updates" subscribe_text="Pop your email in to join the gang & I'll drop you a line when a new post goes live" subscribe_button="Sign Me Up"]