5 MINUTE READ
Looking for the perfect spot for some fancy-schmancy cocktails, and bites with your gal pals?
Trying to figure out where to take your permanently ravenous nephew for a burger?
Or maybe you're hooking up with your secret lover (check you!) and need somewhere you won't be spotted.
Food is just one of the factors we use to choose where to eat – the occasion is just as important.
So here is the…
The Insider's Guide to Glasgow's Hot Spots By Occasion
Before we get going I just want you to know that I'm a sharer. Don't worry I won't try and distract you by pointing out the window, then snaffle your last bite of steak, but, I do like to share a starter and a maybe a desert and, ok, 9 times out of 10, a side of fries.
Personally, I blame Why Frenchwomen's Don't Get Fat. Before I read that I could happily wolf down a 3-course meal all to myself. Now…well, now I'm almost French… so I share.
Ok, let's do this…
It's a sunny evening and you're famished
You'll be hard-pressed to beat Caffe Parma (Hyndland Road) for drinks and dinner on a summer's evening.
It's casual, comfy and not too pricey. And if you can manage to blag one of their outside tables you'll be overlooking the courts of the Western Tennis Club, so you can watch players huff and puff their way through a game, while happily shoving pizza down your gob as the sun sets.
So, what should you order?
Well the pasta portions are rather L A R G E for me (I told you, I am almost French) but they serve half portions, so I'd opt for half lasagna – it's pretty substantial (and tastes like it's been cooked by someone's Mama, for like 5 days) with a side salad of Rocket and Parmesan and a glass (ok, you're not fooled), 2 maybe 3 glasses of house Red. The food will set you back about £11.
You've just got a new job, trebled your salary and want to take your partner out to celebrate
If you're going LARGE in Glasgow, then it's got to be Urban Bar & Brasserie (St Vincent Street).
So here's the way it goes…you dress to kill, add some flicky eyeliner (you might want to hold on that one, boys) then when you clip-clop in on your skyscraper heels (and these too, boys) everyone in the buzzing bar turns to check you out.
You gracefully, hoick yourself up, onto one of the stools at the bar and listen to a pianist belt out Come Fly with Me, while you sip a glass of champagne.
An efficient maitre-d will then show you to a table in the quietly sophisticated dining room, then hot on her heels, a rather handsome waiter will theatrically throw a very good quality linen napkin on your lap….I promise, by this point, you'll be feeling on top of the world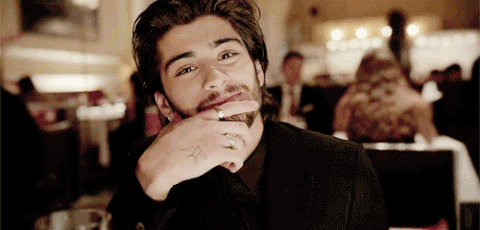 Start with some Oysters, followed by Whole grilled sole with Yuzu butter, house chips, a bottle of Chablis, then feed each other the warm chocolate cake with honeycomb ice cream and all the while your partner will smile at you, enthralled by your every word, as rattle about how fantastic you are.
And, hell, Buster, you are.
This will set you back around £120 for two.
You're taking your impoverished nephew out for a burger
Head to Burger Junction – that's not a street name – it's the corner of West Nile Street and St Vincent Street where there are least 8 great burger joints within 2 minutes walk.
Take yourself to Five Guys (St Vincent Street) and order whatever your fancy.
It'll be good ( and about a tenner each)
Simples.
You're getting together with a gang of really loud gal pals for cocktails and dinner
Ok, you need to head somewhere with a high ceiling to cope with the noise of five women talking over each other plus the occasional blast of filthy laughter. So it's a toss up between The Anchor Line (St Vincent Street) and Browns (George Square).
Drinks are great in both, food is at least 8/10- and the staff are always understanding.
The bill will anywhere from £20 – £40 per head depending on cocktail consumption.
You're having an Affair…or a Clandestine Flirt
OMG!!
Who With?
When did this start?
Ok, tell me later…back to where to eat.
What you want is somewhere romantic but obscure. The sorta out-of -the-way place that's not on the radar of anyone you know.
And it MUST have KIND lighting…so KIND it's dysfunctional.
We're talking bump-into-furniture-dark.
So… you could drive, and stick to water – but…BUT HOT DAMN, YOU'RE HAVING AN AFFAIR!
So hail an Uber and get yourself whisked 20 minutes down the M8 to rendezvous at The Dakota Hotel (Eurocentral, Just off M8, in Deepest Middle of Nowhere).
Don't expect a good view. Look out the window and there ain't no views of hills or new born lambs gamboling about– you'll be staring out at bumper-to-bumper Glasgow to Edinburgh M8 traffic.
BUT…that's why it's perfect!
Most of the diners are business-out-of-towners, staying over, so there's no chance of bumping into Amy from Accounts, in a summer dress and wedges, out for a nice drive in the country.
The bar area has comfy sofas with a couple of discrete nooks and crannies and the food is ridiculously good.
First, you're served with a (complimentary) tomato/cheese sauce dish …don't ask me what it is but it's served with irresistible home-made bread to dip in it – so there's no need for starters.
I'd struggle to choose between the Lobster Thermidor (with fries of course – yes there is a bit of chips theme running through this) and the Monkfish Curry and as for the desserts – the desserts are worth the calories. I'd pop for the Raspberry Souffle, served with vanilla crème anglaise – it's freshly prepared and takes 10 minutes – so more time for you two to sizzle.
THE END
Want more? Check out Part II covering, among other things,… You want a Sunday Roast and Can't be Assed Cooking, and …You're off the Diet and NEED fish and chips NOW
Don't miss a trick…you can also find me on…
Twitter @MidlifeSmarts
Facebook https://www.facebook.com/MidlifeSmarts
Pinterest https://www.pinterest.co.uk/midlifesmarts
[jetpack_subscription_form title="Get Regular Updates" subscribe_text="Pop your email in to join the gang & I'll drop you a line when a new post goes live" subscribe_button="Sign Me Up"]