5 MINUTE READ
The wait is over!!
Welcome to Part II of The Insider's Guide to Where to Eat in Glasgow By Occasion
So let's pick up where we left off….
You're Still Having That Affair
Blimey, this is getting serious.
Does George suspect?
Anyway, you've worked your way through the Dakota Menu (See Part I) and fancy a change of scene – but need to find somewhere that there's no chance of bumping in to Elaine & Derek from the PTA.
It's time to Get Out Of Dodge.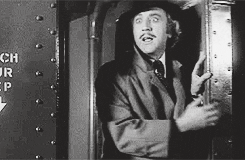 Hotfoot it to Queen Street station and hop on to a fast-ish train to Edinburgh. If you're worried about being spotted together in station's Costa, arrange to hook up on– 3rd seat down on the left, in the First Class Carriage.
Exciting.
When you arrive in the Capital, look up at the Castle, say Wow, wander hand-in-hand through St Andrew Square, window shop in Louis Vuitton, then head down to Thistle Street and get yourself a table Cafe St Honoré, which is hidden down an Appletree-Yard-esque lane, just off Thistle Street.
You'll feel that you've just landed in a sexy bistro in Paris – it's dark and romantic and the food has won tons of awards. The menu is small and seasonal – expect dishes like Organic Pearl Barley & Summer Vegetable Risotto; Scotch Beef Flat Iron Steak, Rooster Chips, Isle of Wight Tomatoes, Garlic Butter.
Drink Wine. Touch Knees. Tuck In.
But, hey Cinderella, don't forget the last train to Glasgow leaves at 11.30pm.
About £120 for two, including champagne stiffeners (Oooh Matron).
You're meeting up with an old friend you haven't seen for 7 years
Somewhere you used to go to together way back, that's not changed too much, would be ideal.
It's got to be fast-ish, not too pricey and lively – so if the conversation runs a bit dry you can reminisce about the time you ate here, then both ended up at that party with those guys that used to be in that band.
Or you can watch the staff dash about. Or, if it gets really strained, you can check out the muted (thankfully) Italian football on the overhead TV.
Sartis (the Wellington Street one) is that place: Like Barlinnie Prison, it's a Glasgow institution.
Five minutes in and you feel like you're in downtown Napoli. The staff are fast and furious and the food satisfying and there's Italiano musico in the background and of course lotsa pasta and vino.
Sometimes they are a bit heavy on the garlic for my liking (I've got a bit of a garlic allergy …like you care) but you really can't go wrong with any pasta dish. My favourite is Penne Arrabiati – that and a shared bottle of Chianti – will set you back about £28 each.
You're meeting your BFF for lunch
Until relatively recently Finnieston was a slightly down at heel part of Glasgow – like Byres Road's cousin-twice-removed on the poor side of the family, but the last few years has seen it transformed into….drum roll
Ok, it's not quite Vegas (which is a relief) but boy there are some great bars and restaurants and cafes in this little 1/2 mile stretch of Argyll Street, 5 minutes walk from the SEC.
Crabshakk led the gentrification of Finnieston. It was created by a fab couple Lynne and John – he's an architect and you can see he's used his skills to make every nook and cranny count.
So whenever I and one of my BFFs are having a proper catch up we end up there and end up sharing bread, Scallops in Anchovy Butter, 6 Crabcakes, a side salad, oh… and a side of fries (honestly it's not as greedy as it sounds – the Crabcakes are about the size of a £2 coin).
When you're almost full dip some bread in the anchovy sauce, then finish it off with a roll your own Chip Buttie and I promise you'll be heaven-bound.
That little lot and a shared bottle of Muscadet will set you back about £30 each.
But hey, you're worth it.
It's Day 5 of your relatives staying with you, you've run out of conversation and are considering changing the locks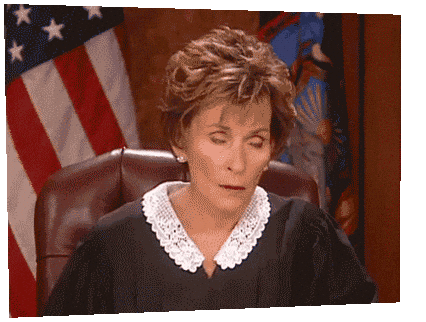 It's got to be The Rogano, Glasgow's oldest restaurant. The Art Deco interior – which is based on the Cunard liner, Queen Mary, built concurrently in the 1930s, a mile or so away – will keep the conversation going for a while and if you pop in around 6ish on a Saturday the Glasgow shoppers, knocking back the drinks will keep you entertained.
If YOU are paying nab one of the booths in the Oyster Bar and order Sole Goujons and a couple of wines (about £25) – and repeat, silently They Leave Tomorrow.
If THEY are paying go for a table in the restaurant and order Lobster Thermidor– hell, they owe you after listening to all their stories and wading through their photographs.
That'll set them back about £120 per head. Ha!

You're off the diet and NEED Fish n Chips
Head South, young woman, to Catch in Giffnock or Netherlee for posh Fish n Chips.
If you're doing take away – be prepared for a queue.
If you're sitting in – reserve a table.
It's popular.
You could go L A R G E and order the Lobster or Scallops with a bottle of Krug (yep, seriously) but I'd stay traditional and opt for Haddock served with Twice Cooked Chips and Salad (ditch that and order Mushy Peas), washed down with a pot of tea. Sitting in that'll be about £14.
They'll be bringing high-class fish and chips to the West End later this year, when Catch will open in Gibson Street.
You're craving Sunday Roast with all the trimming but can't be assed making it
Is it just me, or do you sometimes want to eat between 3 – 6 on a Sunday, when all the restaurant seem to stop serving.
No such nonsense at Guy's Restaurant and Bar, in the Merchant City area, one of my favourite spots in Glasgow – they serve their Sunday Market Menu all day from 12 -8pm. 2 course £14.95 or £17.95 for 3.
As well as Roast of the Day (served with roast & mashed potatoes, root vegetables), there's Home Made Steak Pie or Glasgow Tapas – wee dods of steak pie, mince 'n' tatties, MacSween's haggis & hand-cut chips. Just don't tell your GP.
You'll spend a good 5 minutes taking in the décor, the original art, momentos from some of the films that Guy Cowan, the owner, work on (he catered in film industry for years and knows EVERYONE)
Most Sundays Guy is there overseeing everything and making diners feel special, and there's often not-too-loud live music. And the food? The food is always AMAZING – we're talking wear something with an elasticated waistband AMAZING.
Your budget is £10
Off the diet – head to Paesano Pizza in the city centre or Great Western Road.
On the diet – you'll get something light in Wagamama.
THE END
Don't miss a trick…you can also find me on…
Twitter @MidlifeSmarts
Facebook https://www.facebook.com/MidlifeSmarts
Pinterest https://www.pinterest.co.uk/midlifesmarts
[jetpack_subscription_form title="Get Regular Updates" subscribe_text="Pop your email in to join the gang & I'll drop you a line when a new post goes live" subscribe_button="Sign Me Up"]