SO…apparently the average woman spends 30 hours getting ready for a holiday.
30 HOURS!!
Jeez. I remember the days when you brushed your hair, packed last year's sun cream, a hair bobble, a lippy and off you toddled.
Now, if you follow all the pre-holiday tips out there you need a spreadsheet, a set of highlighters, a few hundred quid and a week off work to get ready for a break.
Admittedly, as we ermmmm… mature we need slightly more preparation. But these days, even if you're a Millennial with perfect skin, hair, a bikini body yadda, yadda, yadda, you are still advised that you should spend hours and a big pile of dosh on pre-holiday-pimping to get the Bernie-Ecclestone-offspring kinda look.
So, if you haven't got 30 hours and a small fortune to spare, BUT don't want to scare the locals…here's the savvy woman's guide to holiday preparation – which incidentally…
could save you over £500!!
HAIR REMOVAL – save £30 and 1 hour
Suddenly, I think it was around 2001, when the Kardashians were invented, we all went hairless.
Personally, I don't mind a bit of hair here and there but I draw the line at underarms and legs – below the knee only… well actually sometimes including the knee depending on the growth (dontcha just hate that word) . All you need is a disposable razor or two, some shaving foam – the guy's stuff will do and is cheaper…or if you're really budgeting, or planning to travel light hair conditioner does the job.
While we're on the prickly (get it!!) subject of hair I can also recommend this rather nifty little razor to tackle those pesky hairs which suddenly appear, uninvited, on your chin or upper lip, sometimes surprisingly LOOOONG.
SPRAY TAN – save £25 and 1 hour
Me and spray tans have never got on – there was that time when I did my left side twice and missed my right completely and ended up sorta stripey at a friend's wedding…and not forgetting The Incident of the Elastoplast on the Ankle – so yeah the Elastoplast did have to stay in place for the whole holiday.
http://gph.is/2cI36Gs
So agreed – it's time to ditch the spray tan.
Panic-ye-not. I'm not suggesting if your skin tone is anything like mine – pale and interesting (aka blue-ish and freckly) you hit the beach without a touch of colour.
This L'Oreal Sublime Bronze in Medium works perfectly for me.
NAILS – save £40 and 1 hour
Do your own- yes, all 20 of them. Don't sigh. I know they won't last as long as gels, but they are better for your nails … and actually, the idea of gel on my toes makes them curl ( it's the thought of removing them with that scrape-y off thing).
So, if you can find a spare hour or so before you head off give yourself a home mani/pedi – it can be quite relaxing and gives you a chance to catch up with Big, Little Lies while they dry.
If you're really short of time you can always do them on the flight – ok, not a full pedi – that would just be rude and I'm not sure the air stewards would give you a basin of water to soak feet – but hey I've been known to do a rather impressive mini-mani, squashed in a Ryanair Seat.
Top (but perhaps obvious) Tip – use the same colour on hands and toes, take the polish with you and you can apply another coat between Pina Coladas.
HAIR – save £20 and 1 hour
Yep, we can all benefit from a proper cut and colour but save yourself the hassle of trying to cram in a pre-holiday blow dry before you head for the sun – your hair will get all sticky within a few hours of arrival.
BOTOX – part save the best part of £200 and an hour or two
Give your credit card a break and yourself a quick exfoliate, followed by a facemask, then while on holiday pull the hair back into a very tight ponytail and shove on a rubber band…et voila
An Essex Facelift.
Add a hat and extra large sun large sunglasses if necessary.
BEACH BODY – save up to £480 – and hours of sweating
Most of us emerge from winter with, how shall I put it… sporting a few extra pounds. So part of your holiday countdown could be to take up jogging (that's free but bad for your knees) around three months before you head off – or if you're feeling flush you could engage a Personal Trainer to make you sweat, and want to cry, twice a week.
BUT,, dear reader, there's a quicker, easier way. Get yourself along to Marks & Spencer and pick up of those flattering round the middle swimsuits and a LARGE sarong. Teamed with the fake tan and some wedges will take pounds off OR if that doesn't but the mustard, channel your inner Elizabeth Taylor and waft around in a colourful Kaftan… which incidentally doubles up as an excellent windbreaker.
http://gph.is/2cMlQSy
STATEMENT BROWS – save £25 and another hour
These also came in with the Kardashians. What's wrong, I ask, with good old fashioned semi-natural looking brows. All you need is a pair of tweezers, an eye pencil and if they are unruly, soak one those little brushes with hairspray to put them in their place
Boom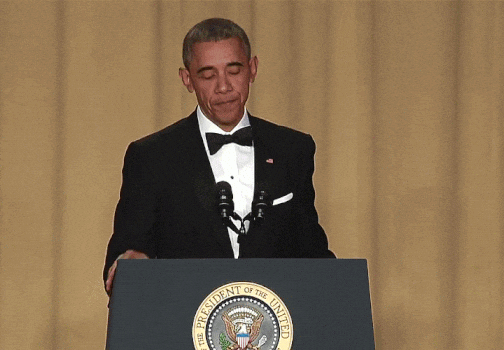 You've just saved 25 hours and £500…
and you still get to eat all the cakes you fancy.
You're welcome.
THE END
Don't miss a trick…you can also find me on…
Twitter @MidlifeSmarts
Facebook https://www.facebook.com/MidlifeSmarts
Pinterest https://www.pinterest.co.uk/midlifesmarts
[jetpack_subscription_form title="Get Regular Updates" subscribe_text="Pop your email in & I'll drop you a line when a new post goes live" subscribe_button="Sign Me Up"]